What our customers say about their experience with us:
Customer Focused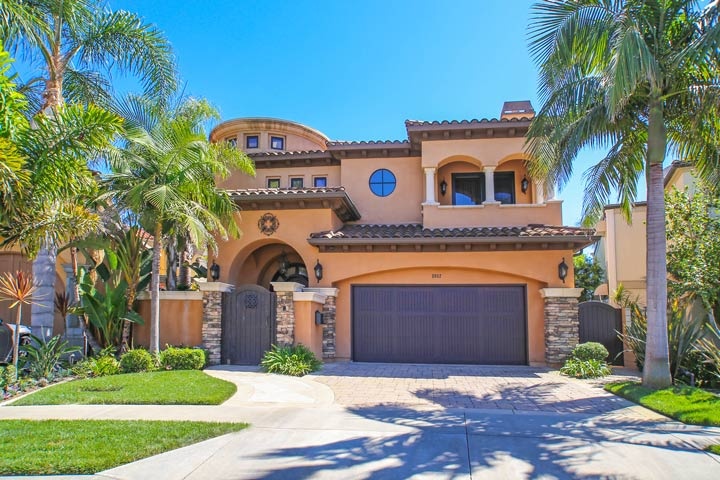 Sometimes in life, you meet people that listen, understand your vision and help you get there.  So goes the experience We've had with Sheralyn McVeigh of McVeigh Properties.
We met Sheralyn randomly at an open house She was hosting. We introduced ourselves and went about the usual cursory inspection process one does when house shopping.  As it came time to leave, we made sure to pass on our thanks and had plans to move onto the next open home.  Sheralyn spent some time with us asking for input on the things that were important to us in our home selection process.  We rattled off the (ever growing) list of wants and needs and headed out the door.  The interaction was pleasant and we thought nothing more of it.
A few days later, Sheralyn called with some details on a property she had found through her own process of profiling 'off market' properties.   The pictures and the details matched exactly those we had provided through our very brief conversation.  We were both very surprised and very pleased with the newly found potential property.  Not to mention the exhaustive behind the scenes efforts Sheralyn had gone to in order to find such a gem, for a couple that was undoubtedly one of dozens She had seen that day.
From a buyers perspective, Sheralyn is a pistol.  She tells you straight what's expected / needed, organizes all the behind the scenes documentation work, attends and manages the inspections, constantly communicates current status / timelines / additional expectations, picks up the phone when you call, sends replies to emails, text messages and pretty much takes care of every little detail throughout the entire process.  She's also a heck of a negotiator and not only knows her role, but doesn't have an issue championing a position.
In all our years of buying and selling real estate, wWe can finally say, We've met a realtor that is customer focused, isn't bogged down by it's own corporate weight, is responsive, market savvy and truly caters to the wants and needs of its clientele with respect and integrity.
Sheralyn and her team made the entire buying process incredibly smooth.  We're very proud and satisfied clients of McVeigh Properties!!

Knowledgeable
Sheralyn was very kind and caring in the sale of the home that has been in our family for 50+ years. She respected our family and friends who found it difficult to sell, taking the time to listen to all our stories. She is very knowledgeable of the local market and in tune with the needs of the buyers/sellers and the neighborhood. We ran into some hiccups but she was right there to follow through and get explanations. Great experience.

Professional
She is very professional and has great communication skills. Her suggestions about a couple thing in the staging of the home really helped. As a single guy those details were something I never thought about. Sheralyn was very considerate of my time through the process.

Personal
Sheralyn was awesome. She made us feel comfortable every step of the way… Her intuition and professionalism was A-1. We love our place and the community is perfect for us. THANK YOU THANK YOU Sheralyn!

Helpful
What a blessing Sheralyn has been in helping me purchase my first home! She was so easy to work with! Sheralyn was very personable as well as professional. She answered all of my questions (which were many!) and most importantly, she listened to my needs. I would highly recommend Sheralyn for anyone looking for a home and especially for first time buyers.

Friendly
Sheralyn – thank you! I was a first-time homebuyer, and Sheralyn was amazing in guiding me through the process – she's honest, patient, knowledgeable and was incredibly responsive to my many questions. She knows the area, and the home-buying process – she's upbeat and positive, preparing me for what to expect at each turn, and kindly connecting me with the contacts that I needed to complete the purchase. I wholeheartedly recommend Sheralyn McVeigh to anyone looking for a realtor in Orange County.

Excellent
She is very professional and has our best interests top of the list. She understands the process and does an excellent job at getting results. She had several listings for us to review with exactly what we were looking for. She also went out of her way to provide us service anytime.

Hard Working
If you are in the market to buy or sell your home, Sheralyn is the only way to go! She is the MOST diligent hard working person I have ever met. She of course got us our dream home, but it is the way she did it that is so impressive. My husband and I have very busy schedules and our time was limited as to when we could go and view homes. She would schedule viewings to our schedule making it possible for us to see all the house we wanted too. I remember once I wanted to see a house, but my husband was not going to be back in town until 8:30 in the evening. She made it happen! Now that ended up not being the house for us, but all she said was, " dont worry you guys we will find it." She could have been frustrated and felt we wasted her time but she was the exact opposite. She was more driven than ever. In fact, because we liked that neighborhood- the very next day she went door knocking  in that exact neighborhood to see if there were any other houses available that were not on the market.
I encourage anyone and everyone that is in the housing market to use her. She does more than any realtor out there.She really works hard to get you  your dream home! Now, I haven't experienced selling a home,  but she was in the process of doing so with many others while we were trying to buy and she took just as good of care of those folks as she did us. She is the best!
Thank you Sheralyn!!!!

Dedicated
Sheralyn McVeigh got us into our dream home! After spending one Saturday with her looking at homes we knew we made the right choice. Her knowledge in the field of Real Estate made it easy to trust her and made buying a home an easy process. We cannot thank her enough for the hard work and dedication that it took to get us through escrow and into our home.

Outstanding
Outstanding transaction and experience working with Sheralyn! I was a Seller of a property in Newport Beach and needed someone who could meet my high expectations in representation. I was referred to Sheralyn by my son who is a loan agent and asked him for a recommendation of a high caliber, exceptionally professional agent and he recommended Sheralyn. Sheralyn went above and beyond in marketing, negotiating and closing. I would highly recommend her for your real estate needs.

Unmatched Reputation
Sheralyn Mcveigh thank you for your patience, professionalism and the ability to negotiate during this tough market. With inventory running low in the OC your knowledge and good reputation in this market helped us secure the home of our dreams. We never imagined owning a home again and you made this possible. You always returned our calls and answered all our questions in realtime, shows you put your customers first! You made the impossible POSSIBLE!

Fantastic
Sheralyn was referred to us by a good friend and we are SO pleased with our experience.  Being first time home buyers, Sheralyn made the process very smooth and manageable for us.  She patiently answered all of our questions and addressed any concerns we had along the way.  She is very professional and very prompt in her replies while at the same time very personable and genuine.  We felt like we were shopping for a new home with a close friend, it was fantastic.  She went above and beyond by offering great references, helping us with research and by being an amazing filter for any potential stressful situation that came up.  We felt she always had our best interest in mind and is still in touch even after closing on our new home.  We would highly recommend Sheralyn to anyone looking for great experience when buying a new home!

Honest
Sheralyn – thank you!  I was a first-time homebuyer, and Sheralyn was amazing in guiding me through the process – she's honest, patient, knowledgable and was incredibly responsive to my many questions.  She knows the area, and the home-buying process – she's upbeat and positive, preparing me for what to expect at each turn, and kindly connecting me with the contacts that I needed to complete the purchase.
I wholeheartedly recommend Sheralyn McVeigh to anyone looking for a realtor in Orange County.

Superior Negotiator
Sheralyn has been very helpful and quite the advocate as well as a superior negotiator in the home buying process for myself.  Continuously stepping up the bar with possible properties. She has made herself endlessly available for the numerous questions and concerns that arise in the process I'm impressed with her passion and look forward to many deals in the future.

Thorough
Sheralyn is hands down the best realtor!  She is very knowledgeable about properties and her industry.  She is very thorough, and will provide you with all the information you need to sell your home and when making an offer on a new one. The best part about Sheralyn, is she always answers her phone!  Whenever I have a question I can call or text her and she will get me an immediate response.  I'm so glad I worked with her on the sale of my home and the purchase of my current home.

Timely
I actually met Sheralyn at the gym and she told me she was in real estate. It actually was perfect timing because at the time I was looking for a nice rental property. I was over looking endlessly on Craigslist and driving through neighborhoods. Sheralyn asked what I was looking for and from that moment she worked endlessly to find me the most "perfect" rental home. She was very professional and made herself available around my schedule which was very important to me. She is personable, very knowledgeable and truly works for her clients. I wish more real estate agents were like her. I highly recommend McVeigh Properties and Sheralyn to anyone looking to buy, sell, or rent!

Driven
Sheralyn is the best when it comes to real estate. She goes above and beyond for her clients. She is honest and very sweet. She treats you like family and looks out for your best interest, which is very rare nowadays. She helped us buy and sell our first home as well as find our 2nd. We have highly recommended Sheralyn to all our friends and family, and they too have been very pleased with her services.